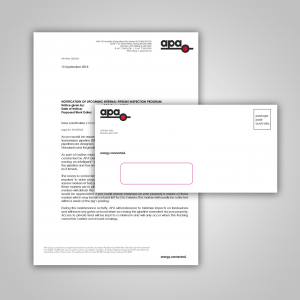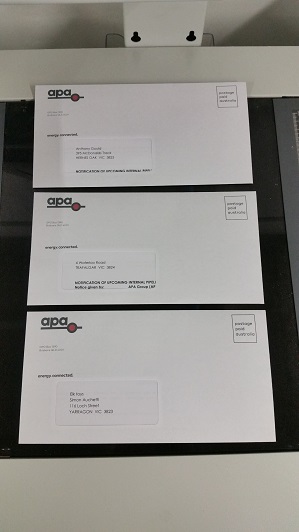 APA Urgent Mail Out
Print and supply DLX window face envelope, Australian Made, Australian Owned, full colour, single sided on 100gsm FSC stock.
Print and supply double sided, full colour A4 letter printed on 80gsm FSC paper stock.
Personalised on first page only with recipient address details, and static reverse page.
Fold and insert letter, seal, sort into trays, label trays and lodge at Australia Post on our account.
Your pricing:
$1.51 each – 501 to 1,000
$1.62 each – 300 to 500
$1.94 each – 100 to 299
$2.27 each – under 100 ( minimum order )
Please contact me for quantities over 1,000
Prices ext GST ( GST will be calculated at checkout )
Includes postage.
Priority turnaround : next day lodgement if order received prior to 3pm.
Same day turnaround available : Please call Mark 0419 728 758
Pricing valid until 30th June, 2019.
not rated