As part of Markis commitment to achieving the principles of health and safety in our workplace, I recognise the moral and legal responsibility to provide a safe and healthy work environment for not only myself, but any employees, contractors, customer and visitors corresponding to the guidelines of the AS/NZS 4801:2001 Management System.
This commitment also extends to ensuring that operations do not place the local community or environment at risk or injury, illness or damage.
I have adopted and implemented procedures to:
Provide and maintain healthy, safe workplace, safe equipment, and systems of work.
Provide written procedures and instructions to ensure safe work practices
Ensure compliance with legislative requirements and current industry standards, and update those standards when necessary
Provide information, instruction, training and supervision to employees, contractors and customers as is necessary to ensure their health and safety
Provide support and assistance when necessary and be consultative on safety issues
I recognise that the overall responsibility to provide a safe work environment rests with myself, who is accountable for implementing this policy.
These responsibilities include;
Ensuring all OHS policies and procedures are implemented
Establish measurable objectives and targets to ensure continued improvement aimed at elimination of work related injuries and illnesses
Provide adequate resources to meet OHS commitments
All persons present have responsibilities which include;
Following all OHS policies and procedures
Recognising hazards that may affect health and safety of themselves, other, or the environment
I am committed to encouraging a consultative and cooperative environment for all persons present at Markis and will formally involve elected employee health and safety representatives in any workplace change or matters that may affect the health and safety of persons within the workplace.
As a sole trader, workplace health and safety is a number one priority. Quite simply; I'm only hurting myself if I don't place a high emphasis on safety. Looking after my physical and mental self has been critical to the business from the get go. I would never place myself, or any future employee in the position that would result in a risk or injury from lax safety standards. It's for these reasons that I have a very good understanding of why health and safety practices are integral to any business. At the end of 2018, it will be my tenth year in business, not one sick day and no injuries that have ever prevented me from working.
Don't hesitate to contact me if you would like to discuss any aspect of the workplace health and safety policy.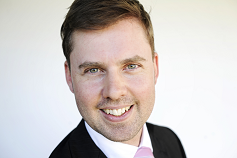 Mark Prosser
0419 728 758