Are you a printer looking to outsource inserting? Perhaps a mail house looking to partner with in busy times or as backup for machine breakdown? I'm here to help.
I can provide full reconciliation from database, to print, to inserting, to physical lodgement.
Quality processes means I can guarantee 100% lodgement, from supplied database or print to physical lodgement.
up to 24K in a single run, daily output
3 sheet feeders plus two versatile feeders
Up to 12x A4 sheets, plus 2x DL, A5 or A4 inserts
Versatile feeders can feed up to 10mm thick stock
DLX, C5 and C4 machine inserting, wallet envelope, lick 'n stick, window or plain face
Matched A4 printed sheet output should follow set-page; 1-1, 1-2, 1-3, 2-1, 2-2, 2-3, 3-1, 3-2, 3-3, 4-1, 4-2, 4-3 etc
If supplying pre-merged & pre-printed materials using a DPID code, initially, I will recommend physical segmentation into BSP groups for reconciliation. Best to send a digital proof to ensure correct window face allignment.
Any damaged output from inserter jams etc, that can't be recovered and reinserted will be removed and can be returned to you for processing. If you supply blank stock we can overprint and reinsert.
Tray labels, manifest creation, electronic lodgement, MRD and MIL labels.
10 Tonne Truck accessible. Liftbed truck deliveries. On-site pallet jack for loading and unloading up to 12 pallets in one delivery.
Other services available:
High speed full colour inkjet overprinting & addressing, up to A4 size
DPID processing
Database deduping, combining, cleaning, washing, filtering or any other requirements
Letterhead overprinting
Full colour coversheet & flysheet printing & addressing
Short run hand inserting
Short run polywrapping / bagging
I am only interested in completing the work as quickly and concisely as possible. Once you get to know me you'll understand I am an honest and trustworthy operator.
Turnaround:
In some instances, I can work after hours and weekends to get your job done and keep your customers happy.
Depending on workloads, and proofs approved by midday, I can print and insert up to 4,000 and have lodged by end of day; single A4 letter into DLX. The more complex the job, the more this will decrease stated volume.
If you just happen to be in or near the Carina area of Brisbane, and want to pop in, give me a call and I'll take you through the production office and show you all the equipment I use and quality systems I have in place.
Thank you for your consideration.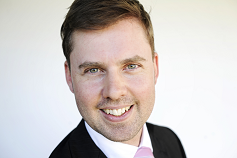 Mark Prosser
0419 728 758