Hello, Mark here. I have decided to temporarily disabled the store as many products are now out of date. Please contact me on 0419 728 758 or info@markis.com.au to obtain a quote. With thanks and appreciation.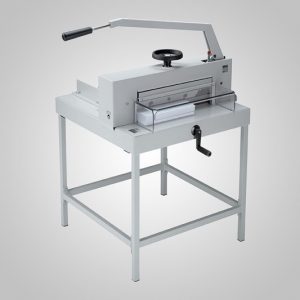 Guillotining
Guillotining Fee
Maximum cut sheet: A2.
Minimum cut sheet: 90mm x 55mm.
Anything outside these sheet sizes will require a custom quote. Please contact us for more information.
It's a manual guillotine and it's a good work out when cutting large jobs. It's a fantastic abdominal work out especially when cutting reams of paper or heavy card stock!