First established in 2008 under the name 'Merge Print Mail' and subsequently rebranded to 'Markis' in 2018, Markis provides Print, Mail house, Data, Design and Fulfilment services based in Carina, Brisbane, Queensland, Australia.
Quality is one of the most important aspects of the business because I value my customers. I strive to provide the best products and services to my customers which meet and hopefully exceed their expectations.
I am committed to continuous improvement and am establishing a Quality Management System to provide a framework for measuring and improving my performance.
The following systems and procedures are being implemented to support my aim of total customer satisfaction and continuous improvement through the business;
Regular gathering and monitoring of customer feedback
Customer complaints procedure
Criteria for selection and performance monitoring of all external suppliers
Constant development and training of myself
Using quality objectives that measure the business aims
Reviews of audit results, customer feedback and complaints.
Documentation of all internal processes
All processes and procedures are reviewed as regularly as possible and are being slowly published in our online forum.
I am responsible for all quality and have a responsibility to my customers to ensure quality systems and processes are normal part and practice of business.
Feel free to contact me if you would like to discuss my quality practices further.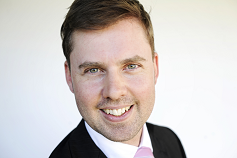 Mark Prosser
0419 728 758