Hey! Where are your testimonials?
I've been in business for over eight years and have just under five hundred customers. Without wanting to appear arrogant, I do think that counts for something. The thank you emails I receive from my clients is enough for me, I really don't want to bother them by asking for testimonials. In a way, their testimonials are their repeat business.
Besides, I don't believe in online testimonials as they can be easily faked; you can buy positive reviews and comments from 'gig economy' websites for around $5 each. In fact ABC's show 'The Checkout' did a fascination story on the subject (click on image below).
I could leave genuine testimonials here, and I guarantee you that someone at some point will think; 'That seems too positive to be genuine!'
If you're an existing customer reading this and you really want to leave a testimonial, click here and I'll consider adding it to the website.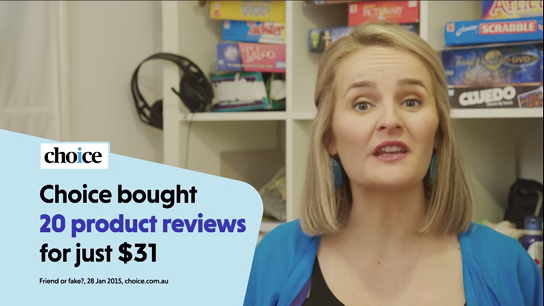 One of the many 'paid' reviews you'll find on 'gig economy' websites;